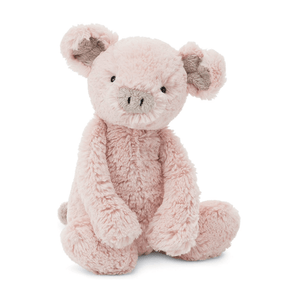 Bashful Piggy (2 Sizes)
Bashful Pig is a very busy bee! This perky porker is always rambling and scrambling around to find the tastiest treats in the ground! In baby pink Bashful fur, with a snuggly wiggly tail, you'll want to hug this piggy till the cows come home.
SMALL - 7" 
MEDIUM - 12"
Hand wash only; do not tumble dry, dry clean or iron. Not recommended to clean in a washing machine.