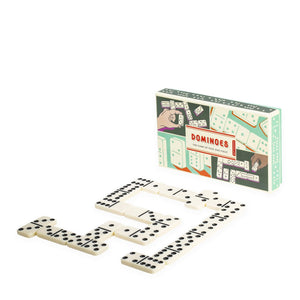 Dominoes - The Game of Tiles and Logic
Test your skills of logic and strategy with Kikklerand's game of Dominoes! The game includes 28 tiles and an instruction manual and plays with 2-4 players.
Comes in a small box for easy carrying so you can challenge your friends and family too!